Are you planning to retire or have retired from the Acquisitions Branch (AB) of Public Works and Government Services Canada?
Would you like to continue to engage in AB work on a short term, part time or casual basis while you continue to enjoy your retirement?
Do you have specialized skills, knowledge, experience or corporate memory that would benefit the Branch?
If you answered yes to these questions, then the AB Alumni Program might be just right for you!
About the Program
Background
In the last years of 2000, many new employees joined the AB. Coupled with the retirement of many AB employees, this has resulted in the loss of corporate memory and in a widening gap in organizational knowledge. The projected cumulative retirements expected in the upcoming years may also compound this situation. To address this issue and mitigate the related risks, the Alumni Program was developed as one of many succession planning and knowledge transfer initiatives. In addition to providing a formalized, open and accessible process to identify interested retirees, the AB Alumni Program will serve as one means for AB to build on past experience and acquired knowledge to ensure its future success in delivering high-quality services and programs.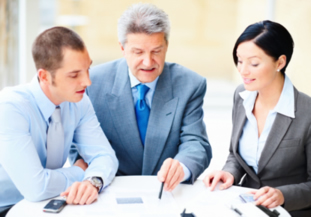 Objective
The AB Alumni Program was developed to provide managers with an easy method of identifying AB retirees who may possess specialized skills, technical knowledge/expertise or important corporate memory and who are interested in filling AB's short-term employment opportunities.
Opportunities
The Alumni Program may be used to fill requirements that may involve knowledge/skills transfer activities, special projects, program development or address shortage areas, periods of peak or increased workloads.
These short-term opportunities could be filled through term or casual assignments as follows:
For a period not exceeding six (6) months;
On a full time, part time or "as required" basis;
At group & level at time of retirement depending on job requirements;
Managers will have no obligation to use the Alumni inventory, nor does participation in the inventory guarantee employment or priority for appointment to those who have registered.
Who Can Apply
All AB indeterminate employees who have retired from AB prior to the establishment of the Program, and all current indeterminate employees who will soon retire from AB can be registered in the Alumni Program inventory.
How to Apply
Step 1: Obtain the registration form
To register into the program, send an email to DGAProgrammedesanciens.ACQBAlumniProgram@tpsgc-pwgsc.gc.ca requesting a copy of the registration form.
Step 2: Complete the form
In completing the registration form, you will be asked to select your work preferences and to identify your capabilities and areas of expertise. This information will facilitate the referral and selection processes when opportunities arise.
Step 3: Send the form
Once completed, send the form along with an up to date resume to DGAProgrammedesanciens.ACQBAlumniProgram@tpsgc-pwgsc.gc.ca.
Refer to the Questions and Answers for additional information.