Timiskaming Dam Complex: Quebec dam replacement project
From: Public Services and Procurement Canada
Learn about the Timiskaming Dam Complex and the project to replace the Quebec dam.
On this page
Project overview
Location

Timiskaming, Quebec
Locate the Quebec portion of the Timiskaming Dam Complex on a map

Type of project

Replacement of the Quebec portion of the Timiskaming Dam Complex

Lead department

Construction firms

Tetra Tech QI Inc. (engineering design contract)


Project status

Design phase
Project description
The Timiskaming Dam Complex is located 65 kilometres northeast of North Bay, Ontario. The dam complex was originally built between 1909 and 1913. Located on either side of Long Sault Island on the Ottawa River, the complex comprises 2 structurally independent dams: the Ontario dam and the Quebec dam.
The Quebec dam was rebuilt in the 1930s following a foundation failure. Although it is still safe, the Quebec dam is nearing the end of its useful life and needs to be replaced.
These dams control the water level in Lake Timiskaming upstream and the flow of the Ottawa River downstream. They also control the last major reservoir on the Ottawa River upstream of the St. Lawrence River at Montréal and provide water storage for hydroelectric generation downstream.
The complex is an important interprovincial road for motorists, cyclists and pedestrians, and it accommodates a natural gas pipeline.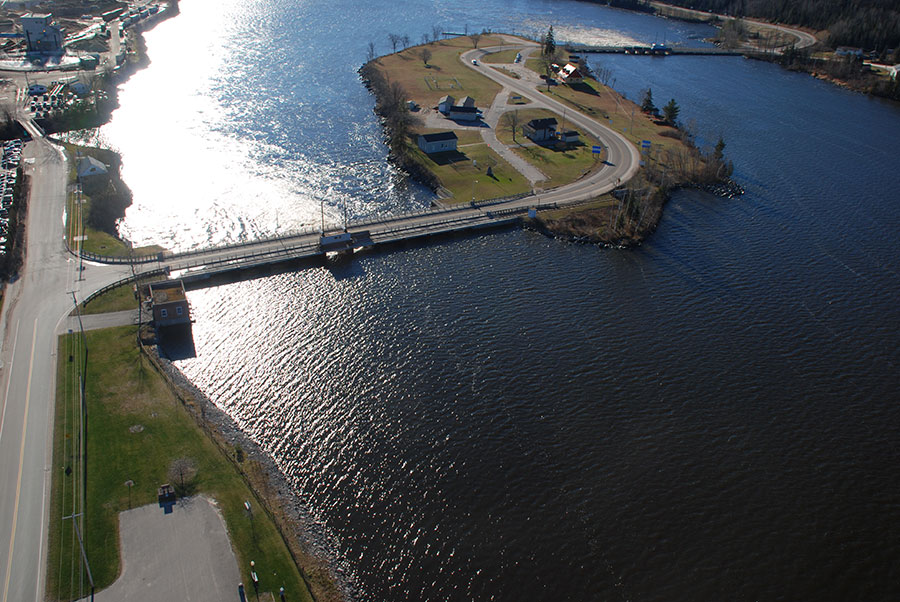 Latest news about this project
The replacement of the Quebec portion of the dam complex is currently in its planning phase.

On September 23, 2016, Public Services and Procurement Canada (PSPC) awarded a $2.39-million engineering design contract to Tetra Tech QI Inc. for the replacement of the Quebec dam.

The design work is expected to be completed in 2018. PSPC will then solicit bids for the construction work (spring 2018). Construction is expected to begin in 2018 and be completed in late 2020.
Project background
Find out more about the project to replace the Quebec portion of the Timiskaming Dam Complex.
Local traffic
The new Quebec dam will be located downstream from the existing dam. This will allow traffic to continue using the existing roadway until the new dam is completed.
Managing water levels
During construction and future operation of the dam complex, PSPC will continue to work with the Ottawa River Regulation Planning Board to ensure the integrated management of the Ottawa River's principal reservoirs.
Related links
More information