Deputy Minister of Public Services and Procurement and Deputy Receiver General for Canada
Marie Lemay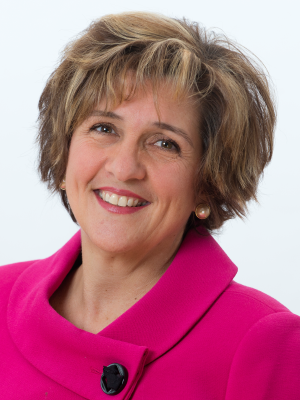 On March 8, 2016, the Prime Minister announced the appointment of Marie Lemay to the position of Deputy Minister, Public Services and Procurement. She started her new position on April 11, 2016.
Ms. Lemay previously held the position of Deputy Minister and President of Canada Economic Development for Quebec Regions. In this capacity, she worked to promote economic development, diversification, cooperation and complementarity with Quebec and communities in Quebec.
From 2012 to 2013, Ms. Lemay was Associate Deputy Minister of Infrastructure Canada, spearheading the federal government's efforts to ensure that Canadians had modern world-class public infrastructure. She was also Chief Executive Officer of the National Capital Commission from 2008 to 2012, where she exhibited the leadership required to make this organization more dynamic and transparent. Throughout her career, Ms. Lemay has developed both a national and international perspective, particularly during her seven years of service as Chief Executive Officer of Engineers Canada. She has also worked with the City of Gatineau and the Municipality of Chelsea.
Ms. Lemay has received a number of awards. She is chair of national and international programs and a member of the Board of Directors of the Institute of Public Administration of Canada. She was a member of the University of Ottawa's Board of Governors from 2009 to 2014.
Ms. Lemay, who is an engineer, has a degree from the University of Ottawa and a degree in public administration from the École nationale d'administration publique. She is also a member of the Ordre des ingénieurs du Québec and of Professional Engineers Ontario, as well as a fellow of the Canadian Academy of Engineering.
Date modified: