Minister's message: 2018 to 2019 Departmental Results Report
Document navigation for "Minister's message: 2018 to 2019 Departmental Results Report"
I am proud to present Public Services and Procurement Canada's (PSPC) Departmental Results Report for 2018 to 2019, which highlights the department's achievements in delivering on its diverse and complex mandate.
Ensuring that public servants are paid accurately and promptly continues to be the department's top priority. PSPC decreased the Pay Centre queue by 31% between April 1, 2018 and March 31, 2019. Despite such progress, the Phoenix pay system remains a complex challenge and pay issues continue to create stress and hardship for employees. PSPC has taken significant steps to reduce and resolve pay issues and will continue working with all stakeholders, including unions and employees, on solutions to help stabilize the Phoenix pay system.
This past year, PSPC introduced the pay pod model, an employee-led initiative that assigns compensation advisors and assistants to specific departments and agencies. The teams work closely together to process incoming transactions and address outstanding cases. By March 2019, PSPC had implemented pay pods for 34 departments and agencies, supporting approximately 150,000 employees. By May 30, 2019, all the organizations served by the Pay Centre had transitioned to pay pods.
Supporting climate action and sustainability is a priority for the Government of Canada as it transitions to low-carbon and climate-resilient operations. Under the Smart Buildings Initiative, the department implemented green technology in 103 buildings across the country. This resulted in energy cost savings of $3.38 million and reduced carbon emissions by 5,545 tonnes between April 1, 2018 and March 31, 2019. The department also installed 96 electric vehicle charging stations on the properties it services.
PSPC's long-term plan to modernize Canada's parliamentary buildings reached 2 important milestones with the completion of work on the West Block and the Senate of Canada Building (formerly known as the Government Conference Centre). PSPC transferred the restored and modernized spaces to Parliamentarians in time for the January 2019 parliamentary session. These newly restored spaces support parliamentary operations, provide barrier-free access and include unique and innovative sustainability features to lower energy consumption and reduce greenhouse gas emissions. The first phase of the new Visitor Welcome Centre was also completed: the first new building on Parliament Hill in over 100 years.
With all its restoration and modernization projects, PSPC focused on making facilities more inclusive and accessible. The department's enhanced guidelines for its building projects now exceed existing minimum accessibility codes and standards for government and industry.
PSPC has piloted tools to help persons with visual impairments navigate in and around its buildings and continues to work with accessibility experts to conduct building audits.
The department continued work to modernize and improve procurement processes in support of its clients and suppliers. In July 2018, PSPC awarded a contract to implement and manage a web-based electronic procurement platform to automate and streamline procurement. This year, PSPC also expanded its outreach to Indigenous businesses and those owned and operated by underrepresented groups, including women and visible minorities. The department participated in over 610 outreach events targeting these communities and reached nearly 11,000 people.
PSPC continues to support Canada's defence policy: Strong, Secure, Engaged, and the National Shipbuilding Strategy, ensuring the Canadian Armed Forces and Canadian Coast Guard have the equipment they need.
A modern fighter jet is essential to defending Canada and our sovereignty. In December 2017, PSPC launched a competition to replace Canada's fighter fleet with 88 advanced jets. As an interim measure, 18 F-18 fighter aircraft were purchased from Australia, the first 2 of which were received in February 2019.
PSPC held engagement activities for eligible suppliers of the future fighter jets in 2018 and early 2019. In July 2019, the department released the formal request for proposals to eligible suppliers.
The National Shipbuilding Strategy is rejuvenating Canada's marine industry. Contracts awarded through the National Shipbuilding Strategy between 2012 and March 2019 are estimated to contribute $12.7 billion (1.2 billion annually) toward Canada's gross domestic product while creating or maintaining 10,904 jobs annually between 2012 and 2022. The Government of Canada awarded $2.6 billion in new contracts to Canadian companies from April 2018 to March 2019. More than $165 million was directed to small businesses with fewer than 250 full-time employees.
At Seaspan, early block construction of the Royal Canadian Navy's first joint support ship started in June 2018. Additionally, sea trials began for the first of 3 offshore fisheries science vessels for the Canadian Coast Guard.
In February 2019, PSPC awarded a contract for the design of Canada's 15 new Canadian Surface Combatants, which will incorporate Canadian systems and equipment. This project is the largest, most complex procurement undertaken by the Government of Canada. Through the Industrial and Technological Benefits Policy, Irving Shipbuilding Inc. and Lockheed Martin Canada will invest an amount equal to their contract value back into Canada's economy.
These are just some of the highlights of PSPC's achievements over the past year. I encourage you to read the report to learn more about the department's role in delivering services to Canadians and building an economy and society that are inclusive, innovative, accessible and sustainable. The successes outlined in this report are owed to the hard work and dedication of PSPC employees, whose efforts I appreciate. Together, they continue to deliver high-quality service and value to Canadians.
Anita Anand
Minister of Public Services and Procurement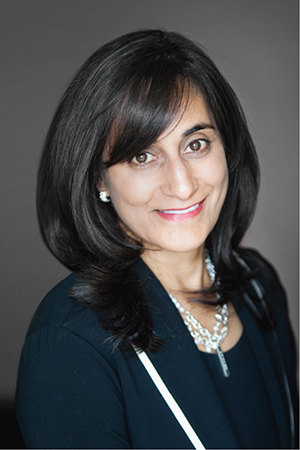 Anita Anand, PC, MP
Minister of Public Services and Procurement
Document navigation for "Minister's message: 2018 to 2019 Departmental Results Report"