Direct deposit for businesses and suppliers
You can enrol in direct deposit for most payments your business receives. If you do business with the government, you can get paid with direct deposit. Streamline your business banking and save time by enrolling today.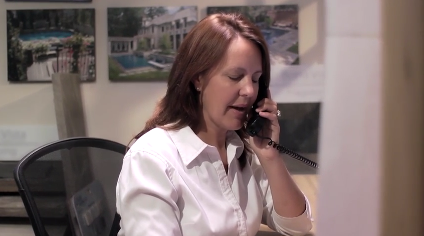 What you need before you enrol
A bank account with a Canadian financial institution
A void cheque that indicates:

the name of your financial institution
your company's bank account number
the branch number (also called the "transit number") and institution number of your company's financial institution

Your business number
The proper authority to makes requests on behalf of the business: usually an owner, partner, director or an individual with delegated authority
Note
If your business doesn't use cheques, there are other ways to find your company's banking information:
log in to your company's online banking
visit your company's bank and request a printed copy of the account information
Direct deposit for businesses
Your business can enrol in direct deposit for most payments it receives from the government.
Browse eligible payments
Most payments your business receives from the Government of Canada are eligible for direct deposit. Explore the list of eligible payments and benefits and the department or agency that issues them.
Canada Revenue Agency
Corporation income tax refund
Goods and services tax/Harmonized sales tax (GST/HST) credit
Refund of excise tax or other levies
Refund of payroll deductions
Crown-Indigenous Relations and Northern Affairs Canada and Indigenous Services Canada
Canada Border Security Agency
Note
If your company's payment isn't listed, you may contact the department or agency that issues the payment to verify whether direct deposit is an option.
Enrol in direct deposit
Once you have matched the payments your business receives with the departments and agencies that issues them, you may enrol in direct deposit. You may also change the bank account information or address that the issuing department or agency has on file.
Direct deposit for government suppliers
Your business can be paid by direct deposit for the goods and services you sell to the government. To enrol, contact the federal institution that issues your payment by searching for their name below.
Contact information for federal institutions
Institution
Contact information
Crown-Indigenous Relations and Northern Affairs Canada
Please refer to Indigenous Services Canada
Administrative Tribunals Support Service of Canada
General inquiries
Agriculture and Agri-Food (Department of)
National Capital Region Office
Atlantic Canada Opportunities Agency
Annette Flanagan

Telephone:

506‑851‑6260

Email:

Canada Border Services Agency
General inquiries

Email:

Canada Economic Development for Quebec Regions
Diane Lavallée

Telephone:

514‑496‑1300

Email:

Christian Masse

Telephone:

514‑496‑5966

Email:

Canada Revenue Agency
CAS Vendor Code

Email:

Canada School of Public Service
General inquiries

Email:

Canadian Centre for Occupational Health and Safety
Linda Moreau

Telephone:

905‑572‑2981 ext. 4409

Email:

Canadian Dairy Commission
Hayat El-Khoury

Telephone:

613‑792‑2046

Email:

Canadian Food Inspection Agency
Elizabeth Barbe

Telephone:

514‑496‑7447

Email:

Canadian Grain Commission
General inquiries
Canadian Heritage (Department of)
General inquiries

Telephone:

819‑953‑8822

Email:

Canadian High Arctic Research Station
Please refer to Polar Knowledge Canada
Canadian Human Rights Commission
Marcel Parisien

Telephone:

613‑943‑0020

Email:

Canadian Institutes of Health Research
Diane Drouin

Telephone:

613‑960‑6204

Email:

Canadian Intergovernmental Conference Secretariat
Michel Benoit

Telephone:

613‑355‑0848

Email:

Canadian International Development Agency
Please refer to Global Affairs Canada
Canadian Northern Economic Development Agency
Simon Fleck

Telephone:

613-415-8752

Email:

Canadian Nuclear Safety Commission
Karen Tarr

Telephone:

613‑990‑3351

Email:

Canadian Radio-Television and Telecommunications Commission
Micheline Khouri

Telephone:

819‑997‑4299

Email:

Canadian Security Intelligence Service
General inquiries

Email:

Canadian Space Agency

Telephone:

450‑926‑4840

Email:

Canadian Transportation Accident Investigation and Safety Board
Please refer to Transportation Safety Board of Canada
Canadian Transportation Agency
Jacques Daoust

Telephone:

819‑953‑9886

Email:

Citizenship and Immigration Canada
Please refer to Immigration, Refugees and Citizenship Canada
Communications Security Establishment Canada
Sylvie Paquin

Telephone:

613‑991‑5685

Email:

Copyright Board Canada
Chantale Lafontaine

Telephone:

613‑946‑7288

Email:

Correctional Service of Canada
General inquiries
Courts Administration Service

Telephone:

613‑943‑7126

Email:

Defence Construction Canada
Employment and Social Development (Department of)
Accounts payable

Telephone:

1‑855‑684‑7827

Email:

Environment and Climate Change Canada
General inquiries
Federal Economic Development Agency for Southern Ontario (FedDev Ontario)
Chantale Lafontaine

Telephone:

613‑946‑7288

Email:

Finance Canada (Department of)
Christine Desjardins

Telephone:

613‑769‑7483

Email:

Financial Consumer Agency of Canada
Lisa Marlot

Telephone:

613‑990‑4486

Email:

Financial Transactions and Reports Analysis Centre of Canada
Financial operations

Telephone:

613‑992‑8950

Email:

Fisheries and Oceans Canada (Department of)
Accounting Hub

Telephone:

1‑855‑859‑6271

Email:

Global Affairs Canada

Email:

Health Canada (Department of)
General inquiries
House of Commons
Financial Management Operations

Telephone:

613‑996‑3071

Email:

Immigration and Refugee Board of Canada
General inquiries

Telephone:

613‑995‑6486

Email:

Immigration, Refugees and Citizenship Canada
General inquiries
Indian Residential Schools Truth and Reconciliation Commission
Josée Boucher

Telephone:

613‑943‑9021

Email:

Indigenous Services Canada
General inquiries

Telephone:

819-953-8204, 819-744-0106, 613-292-6834

Email:

Industry (Department of)
Please refer to Innovation, Science and Economic Development Canada
Innovation, Science and Economic Development Canada
Chantale Lafontaine

Telephone:

613‑946‑7288

Email:

International Joint Commission
Pierre Montreuil

Telephone:

613‑995‑2986

Email:

Justice Canada (Department of)
General inquiries

Email:

Library and Archives of Canada
Julie Hamel

Telephone:

819‑934‑4438

Email:

Library of Parliament
General inquiries

Email:

Military Grievances External Review Committee
Julie Careau

Telephone:

613‑992‑7591

Email:

Military Police Complaints Commission of Canada
Sylvain Roy

Telephone:

613‑947‑5704

Email:

National Battlefields Commission
Brigitte Bradley

Telephone:

418‑648‑2298

Email:

National Defence (Department of)
General inquiries
National Energy Board
Financial accounting general inquiries
National Film Board
Anaïs Gouanvic-Alvarado

Telephone:

514‑283‑9054

Email:

National Research Council Canada
General inquiries
Natural Resources Canada
Direct deposit inquiries

Telephone:

343-292-8331

Email:

Natural Sciences and Engineering Research Council of Canada

Telephone:

613-992-5348

Email:

Northern Pipeline Agency Canada

Telephone:

343-292-8331

Email:

Office of Infrastructure Canada
Chantale Lafontaine

Telephone:

613‑946‑7288

Email:

Office of the Auditor General
Lise Laforest

Telephone:

613‑952‑0213 ext. 5978

Email:

Office of the Chief Electoral Officer
Isabelle Fortin

Telephone:

819‑939‑1472

Email:

Office of the Commissioner for Federal Judicial Affairs
Julie Desjardins

Telephone:

613‑992‑2918

Email:

Office of the Commissioner of Lobbying
Joanne Cameron-Larsen

Telephone:

613‑943‑0092

Email:

Office of the Commissioner of Official Languages
Danielle Tremblay

Telephone:

613‑316‑5986

Email:

Office of the Communications Security Establishment Commissioner
Tom Egan

Telephone:

613-992-3044

Email:

Office of the Conflict of Interest and Ethics Commissioner
General inquiries

Email:

Office of the Coordinator, Status of Women
Christine Teske

Telephone:

819‑420‑6849

Email:

Office of the Information and Privacy Commissioners of Canada
Mike Pignat

Telephone:

613‑995‑2719

Email:

Office of the Director of Public Prosecutions
Eric Miller

Telephone:

613‑617‑1610

Email:

Office of the Public Sector Integrity Commissioner
Michel Benoit

Telephone:

613‑355‑0848

Email:

Office of the Governor General's Secretary
Nathan A. Thompson

Telephone:

613‑998‑5566

Email:

Office of the Superintendent of Financial Institutions Canada
Lisa Marlot

Telephone:

613‑990‑4486

Email:

Parks Canada
General inquiries

Telephone:

819‑953‑8822

Email:

Parole Board of Canada
Rachelle Therrien

Telephone:

613‑946‑2637

Email:

Passport Canada
Marie-Josée Nerbonne

Telephone:

819‑934‑3856

Email:

Patented Medicine Prices Review Board Canada
General inquiries

Telephone:

819‑934‑3856

Email:

Polar Knowledge Canada
Julie Fortin

Email:

Privy Council Office
Public Health Agency of Canada
General inquiries
Public Safety Canada (Department of)
General inquiries
Public Service Commission of Canada
General inquiries

Email:

Public Services and Procurement Canada
General inquiries
Public Works and Government Services Canada
Please refer to Public Services and Procurement Canada
Registrar of the Supreme Court of Canada
Chantal Lalande

Telephone:

613‑996‑7672

Email:

Royal Canadian Mounted Police
General Enquiries
Security Intelligence Review Committee
Junie Grandmont

Telephone:

613‑957‑5223

Email:

Senate Ethics Officer
Vanessa Noel

Telephone:

613‑415‑9126

Email:

Shared Services Canada
SSC Accounts Payable

Telephone:

613‑415‑9126

Email:

Social Sciences and Humanities Research Council of Canada
Sylvie Dumouchel

Telephone:

613‑992-5348

Email:

Statistics Canada
General inquiries

Telephone:

613‑996‑6023

Email:

Telefilm Canada
Daniel Harvey

Telephone:

438-469-1188

Email:

Transport (Department of)
Tanya Charlebois

Telephone:

1-888-639-2199 option #5

Email:

Transportation Safety Board of Canada
Financial Services

Telephone:

819‑953‑1645

Email:

Treasury Board of Canada Secretariat
Christine Desjardins

Telephone:

613‑769‑7483

Email:

Veterans Affairs Canada (Department of)
General inquiries
Western Economic Diversification (Department of)
General inquiries

Telephone:

1-639-471-1412

Email:
Benefits of enrolling your business